Travelling is a great way to break free from the monotony of daily life and explore new places, cultures, and experiences. However, I understand it may be challenging to travel more when you have a full-time job. With strategic planning, it's possible to explore new destinations and experience different cultures while still holding down a demanding career. I travelled to 16 countries in one year with a full-time job in 2019. At the time I had a goal of travelling to 25 countries before I turned 25 and only needed to travel to 9 countries. That same year, I did it! One thing about my travel plans in 2019 is that I was intentional. It was also the year I wanted to gift my loved ones and friends travel experiences as it's something they all enjoy doing too. From taking my mum to Portugal for her birthday to creating new memories in Amsterdam, Sweden and Spain, with my friends and sister, it was truly a year to remember.
Whether you're seeking a quick weekend getaway or a longer adventure, these 12 tips can help you make the most of your time and travel more with a full-time job.
My list of countries visited in 2019 ✈️

🇵🇹 Portugal
🇳🇱 Netherlands
🇬🇷 Greece
🇧🇪 Belgium
🇨🇾 Cyprus
🇮🇱 Israel
🇩🇪 Germany
🇪🇸 Spain
🇩🇰 Denmark
🇸🇪 Sweden
🇹🇷Turkey
🇺🇸California, USA
🇨🇳 China (Currently)
🇵🇭 Philippines (Currently)
🇬🇭 pending
🇳🇬 pending

— Joyce | Travel + Food Blogger & Writer ✈️👩🏾‍🍳 (@DIYWITHJOY) November 29, 2019
1. Plan Ahead Of Time
To get the most out of your trip, it's important to plan. Research your destination, book your flights and accommodations early to get the best deals. Plan your itinerary and make the most of your time at each destination. Avoid over-planning and allow for some spontaneity. Consider planning your trips during off-peak seasons or mid-week, as flights and accommodation may be cheaper.
2. Allow For Flexibility
Flexibility is key when it comes to travelling with a full-time job. While it's great to have a set plan, be open to making changes as needed. If you're travelling during peak seasons like the summer, you'll probably experience higher prices, long queues at the airport, and more crowds. Another way to save money and make travel more manageable is to travel during off-peak times. This can mean travelling during the week, instead of on weekends, or choosing to visit destinations during the shoulder season, when the weather is still good but the crowds are smaller.
3. Create A Travel Fund
Set aside some money each month and use it only for travel expenses. This way, you won't be tempted to spend your hard-earned cash on other things! I use Monzo as my travel card and love the pot feature which allows you to personalise your savings. I've used it to create a travel savings pot where I can keep money separate from my main balance and put money in this pot for travel. Also, I don't shop online without using cashback websites like Quidco. The money I receive from Quidco goes straight into my travel pot. Besides the income you may have from your 9 – 5, you make have a skill set that you can use to build another source of income which can go towards your trip expenses.
4. Make Travel a Priority
Solo travelling has been one of the most liberating, empowering and life-changing experiences of my life. I knew I had to be intentional about my spending habits and evaluate what mattered most to me. I still enjoyed the little life luxuries like going out to eat, and shopping and would treat myself often but instead of cutting these things completely, I just reduced the frequency.
Choose the destinations that are most important to you and prioritize them. You may not be able to see everything on your bucket list, but you can still make the most of your limited time in a country. Before you start planning your next trip, take a moment to reflect on what's important to you. What do you hope to get out of your travel experience? Do you want to relax and recharge or are you seeking adventure and excitement? Setting your priorities will help you plan your trip effectively and ensure that you get the most out of your time away.
5. Take Advantage Of Bank Holidays
One of the best ways to travel more with a full-time job is to take advantage of the paid time off you have available to you. Plan trips around public holidays, as you may get extra days off work without using up your vacation days. If you're eligible for paid vacation days, use them! You can either take a long trip or plan multiple short getaways throughout the year to maximize your travel opportunities.
The best way to maximise annual leave in 2023 is to fly out on the Saturday before a bank holiday Monday and come home the following Sunday. This way you're getting a nine-day break in exchange for just four days of annual leave. For example, during the Easter break in the UK, if you book off 11-14 April, you'll get a 10-day break and only use four days of holiday.
6. Choose Destinations with Direct Flights
When you have limited time, it's important to choose destinations that are easily accessible. Direct flights will save you time and reduce the stress of travel, allowing you to make the most of your trip.
7. Consider Day Trips
Consider taking shorter trips that are closer to home. This will allow you to travel more frequently and explore new places without taking too much time off work. You don't have to go far to experience new cultures, you can do so by visiting another country's capital city. Your flight ticket may cost as little as £9 (Yes I have seen a flight ticket for this price leaving from London Stansted airport), or as high as the ticket would cost for a week-long trip. The advantage of doing a day trip is that you don't have to pay for accommodation as you will be back in your bed by the end of the day.
Read: 5 Things To Consider Before You Go On A Day Trip and Tips To Plan Your Day
8. Make The Most of Weekends
If you're unable to take a longer trip, consider using your weekends to travel instead. There are plenty of destinations that are easily accessible by plane or train, and these can be great options for a quick getaway. Weekends tend to be less busy than weekdays when it comes to finding flights and hotels at affordable rates.
9. Extend Work Business Trips
If you have the opportunity to travel with your job, why not consider extending that work trip and exploring a new city? Depending on your industry, your company can sponsor work trips to global events and conferences. You can also apply for global events with a strong CV and they could potentially fully sponsor it. I got the opportunity to speak at a global engineering conference in California and Berlin and extended my trips to explore. Research events you want to attend and discuss with your manager if there's a budget to attend these global events as part of your personal development.
10. Take Advantage of Technology
Technology has made travel easier and more accessible than ever before. Use apps and websites to find the best deals on flights and accommodation, and to plan your itinerary. use Jack's Flight Club and Secret Flying to find flight deals to destinations all over the world. These days I don't chase the destination and chase the flight deals. I keep an open mind on where I want to travel and the Skyscanner app and website have been my go-to when searching for flights. They also have a handy "everywhere" feature that can help you find the cheapest flights to any destination, regardless of where you're starting from. Once you've decided on your destination, the next step is to book your flights. There are many websites, travel consultancy companies and travel agencies that can help you find the best flight deals, so it's worth doing some research to find the best option for you.
11. Take advantage of Travel Rewards Programs
Many airlines, hotels, and credit card companies offer rewards programs that can help you save on your travels. Sign up for these programs and take advantage of the rewards and benefits they offer to make your trips more affordable and enjoyable. I collect and earn Avios points which can be used to book flights, upgrade your seat, or purchase hotel stays and car rentals. Several airline loyalty programs such as British Airways Executive Club, Iberia Plus, Aer Lingus AerClub and Qatar Privilege Club use Avios.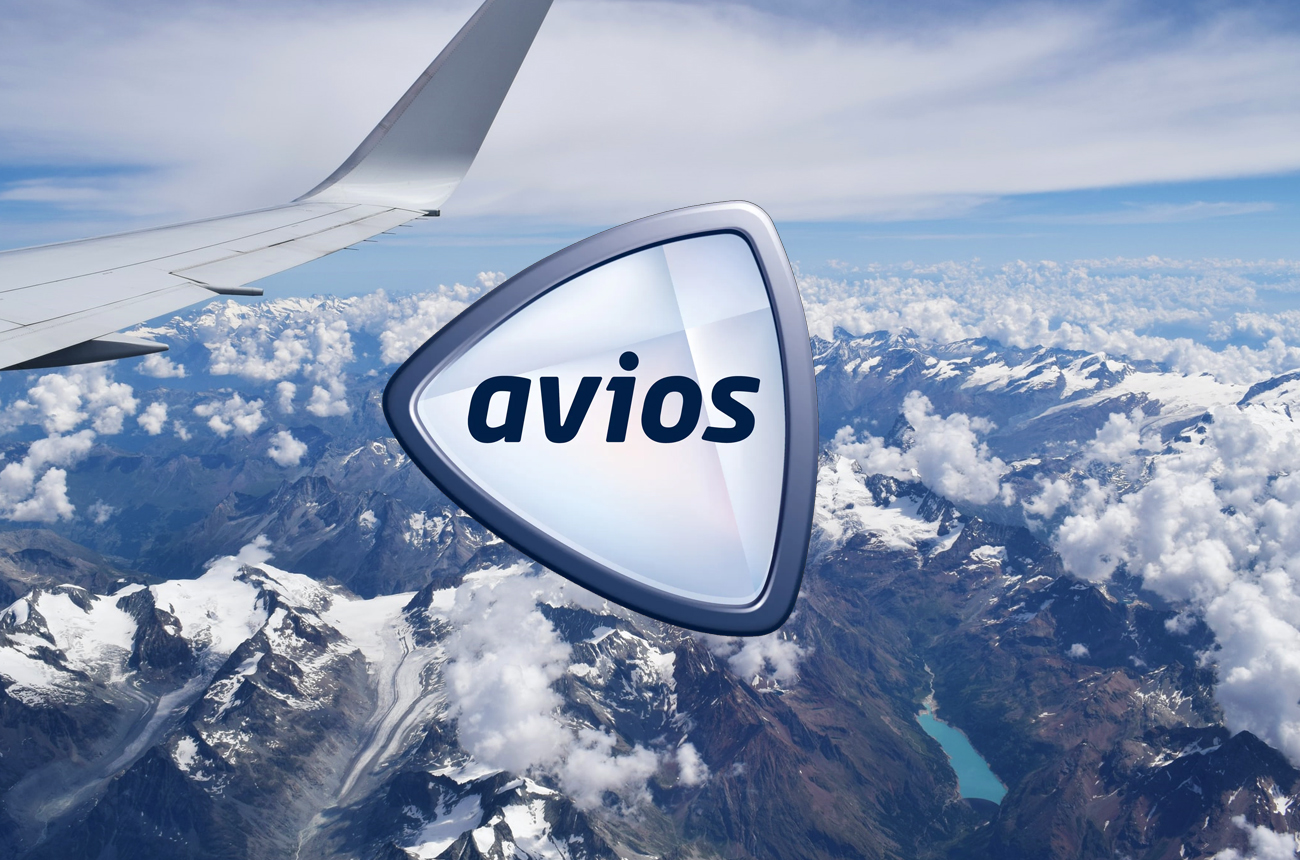 12. Work Remotely
Remote work has become increasingly popular in recent years, and the COVID-19 pandemic has only accelerated this trend. As someone who has worked remotely, I can attest to the many benefits of this work model. If your job allows it, consider working remotely while you travel. This can be a great way to extend your trip and ensure that you have the time and resources you need to explore your destination fully. Plus, you'll have the added benefit of earning an income while you're away. Now, remote work is more widely accepted, discuss with your manager if you can make this a reality.
Travelling more with a full-time job requires planning, prioritisation, and flexibility. By making the most of your limited time off, you can still explore new destinations and make this year a memorable travel year to remember.
Pin for later x