People travel for various reasons, ranging from relaxation to a much-needed break from the daily work grind. A recent study exploring the effects of travel on health highlights the importance of travelling outside one's local area for improved social participation and health. Researchers stress that travelling allows people to explore new places, access more opportunities, meet new people, and see more things.
Researchers also emphasise the two-way relationship between public and health — when you're in poor health, you are also constrained from a full travelling experience. As such, staying healthy and fit while travelling can be really beneficial for your wellness and they are many fun ways to this on holiday. Below, I share five simple ways you can stay healthy on your travels:
1. Plan your meals
Many people travel with the expectation that they can eat whatever they want, only to be disappointed when they step back on the scale at home. As such, one of the best ways to ensure good health while travelling is by planning your meals and maintaining healthy eating habits, even when you're away from home. This process begins as early as researching your travel destinations. Aside from looking for tourist hotspots and sightseeing areas, you can also look for local restaurants or markets that serve healthy food.
Likewise, you can also pack healthy snacks, such as nuts and dried fruits, to avoid unhealthy options in the airport. This is also a good option if there aren't any healthy restaurants near your accommodation of choice.
2. Try fitness classes and retreats abroad
Another way you can stay healthy and fit while travelling is by joining weight loss classes. Many weight loss workshops these days are held online, and you can find one that fits your needs by simply searching "weight loss classes near me". This is also a great option if you want to get fit before going on a holiday, as you can gain access to 24/7 coaching that is tailored to your needs. This way, you'll be able to have fitness and wellness support wherever you are. You can also use smartphone apps and online resources to find local fitness classes or yoga sessions. Many cities offer outdoor group activities that can be both fun and healthy.
Alternatively, you could find local weight loss classes or workshops at your travel destination to stay healthy between activities like sightseeing or visiting museums. Yoga classes are offered for relaxation in many areas, or you can visit various parks and join in on impromptu aerobics classes.
3. Take public transportation
Using local public transportation is a great way to immerse yourself in foreign destinations at more affordable rates. At the same time, taking public transport also keeps you healthier, since you'll walk around more. Studies on public transit and physical activity highlight benefits such as affordability compared to car use, improved social connectedness, and an increase in quality of life. The added social interaction aspect of public transportation can also improve your mental well-being, making an enjoyable travel experience.
Instead of taking a taxi or renting a car to drive, try to catch a bus or a train more often. You'll also benefit from the reduced stress of driving in unfamiliar places or finding parking. It's also an excellent opportunity to interact with locals and experience the language and culture more deeply, especially as many train stations worldwide are designed to reflect each country's unique cultural touchstones.
4. Stay Active Throughout Your Trip
Traveling presents unique opportunities to stay active in an enjoyable way. I usually start my holiday by doing a walking tour. It's a great way to get my steps in and explore the city on foot. This not only keeps you active but also allows you to discover hidden gems and insider tips from your tour guides. I find that there are a lot more cities in Europe that are walkable but if the destination you're planning to travel to offers hiking or biking trails, take advantage of them. It's a great way to enjoy the natural beauty of the area while getting some exercise. I've seen some of the most beautiful views in Coron, Philippines while hiking Mount Tapyas and created had some memorable moments hiking with old work friends in Mount Snowdon, Wales.
5. Consider travel insurance
Finally, you may want to consider travel insurance. In our guide to travelling smarter, we emphasised how travel insurance can help you during flight delays or cases of missing luggage. However, some providers will also offer medical coverage for your travels. This may come in handy if you become ill or injured in your travels.
Medical coverage via travel insurance may also connect you with hotlines that can help you find local healthcare providers, translate medical information, and provide guidance on any medical issues in a foreign country. To help maintain your health on the go, some travel insurances that offer medical coverage can also assist you in getting replacement prescription medications in case you run out.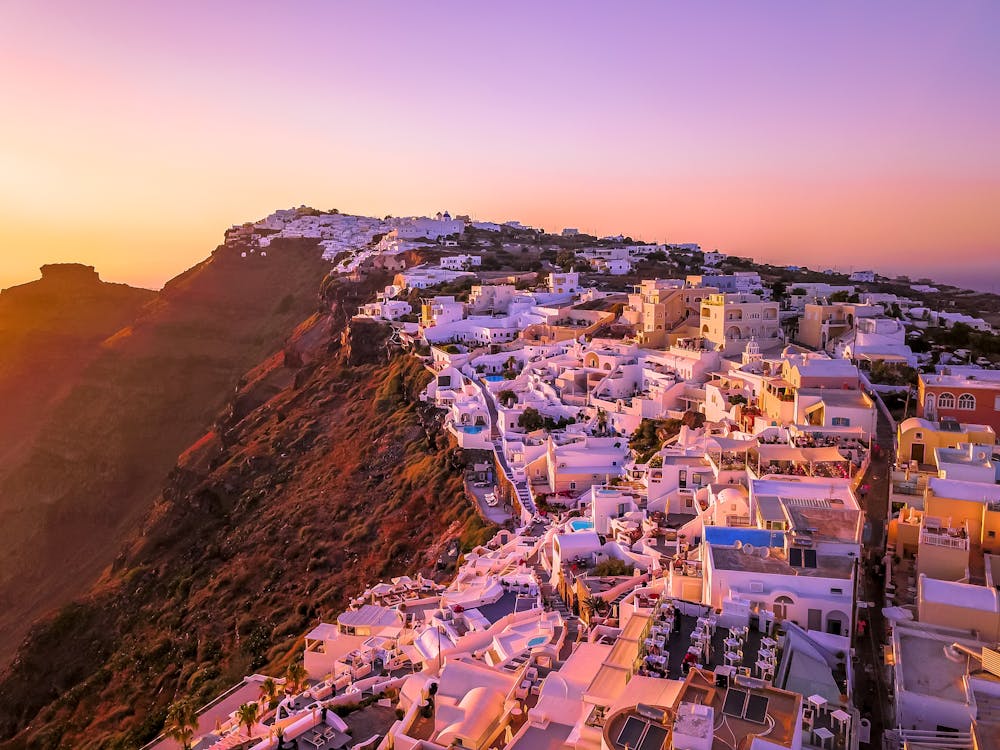 Ultimately, there are many things you can do to ensure you stay healthy and fit during and even before your travel. By planning and doing enough research, you can access healthier eating options and maintain a physically active lifestyle, even in a foreign country. These healthier habits don't have to be drastic and can still be aligned with your planned tourist activities to enjoy your holiday.