You may want to consider Sierra Leone for a post-covid trip as it now has opened its borders to tourists. Further information regarding the entry requirements for travelling abroad can be found on the UK Government foreign travel advice.
Sierra Leone, located in West Africa, has a tropical climate with a variety of ecosystems ranging from grasslands to rainforests. You will find plenty of natural beauty, beaches, and islands in Sierra Leone. The nation's capital and largest city, Freetown, is where you'll find markets to enjoy, and a vibrant nightlife to be experienced. Here are 6 things to explore on a group trip to Sierra Leone.
1. Relax and chill at the many coastal beaches.
Relax, swim and watch the sunset on the coastal gorgeous beaches. On your next visit to Sierra Leone, stop by Lumley beach, Lakka Beach, Bureh beach, Kent beach and Number 2 beach.
2. Experience some nature outside of Freetown.
Experience some nature outside of Freetown and go on a road trip to Kabala, Senekedugu & the Wara Wara Mountain. Hike Wara Wara Mountains and take in the breathtaking views together.
3. Take a boat cruise to the Banana Islands.
Take a boat cruise to the historic Banana islands. Banana Islands offers a wide range of leisure activities, tours, accommodation options and fresh sea food.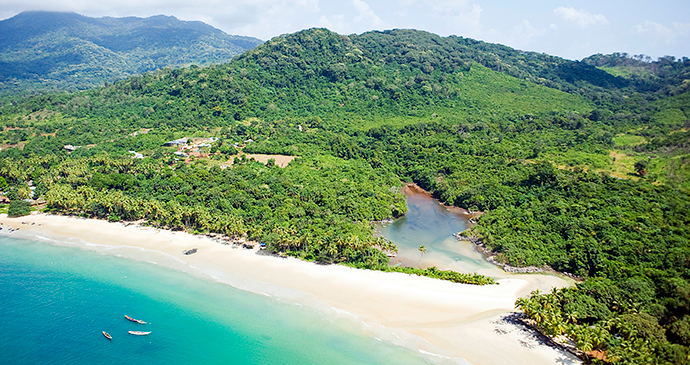 4. Try some delicious street food.
Try delicious street food such as kankankan & fry fry. You can bring a taste of Sierra Leone to your kitchen by trying this groundnut stew recipe. Visit the popular Big market to do some souvenir shopping. Here you'll find many things like beautiful fabrics, shoes, and handmade arts and crafts.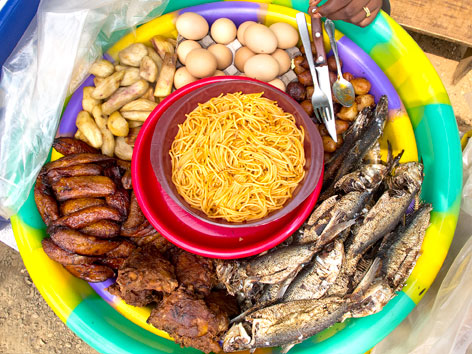 5. Enjoy a good time at the Night clubs/bars in Freetown.
Check out the night scene in Freetown. Dress up and party at Whatsapp Bar, Twenty Twenty 2020, The Warehouse and Scarlett lounge.
6. Explore Tiwai island.
Walk the forests of Tiwai Island accompanied by a local guide and explore the wildlife sanctuary. You can spot a variety of species and animals such as Diana monkeys, pygmy hippos and chimpanzees.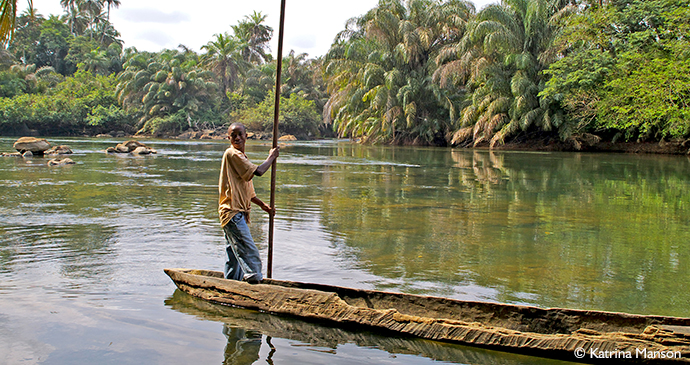 Would you go on a group trip to Sierra Leone? If you are thinking about planning your next group trip this year, it's a great time to start now.
Have you tried to plan a group trip with friends and struggled to get organised? Isn't annoying having to keep track of everyone's budget? Or has one of your friends flaked on you last minute? Yeah, we've all been there!
@kahana_world is a new app that makes it easy for group travellers to collectively save and pay for holidays. It encourages healthy savings habits by having a gamified savings system that rewards you for saving towards your holiday.
Find out more about the new app coming soon and register your interest on joinkahana.com. If you'll love to see a sneak peek of the app, you can sign up and get a free demo.
*This post has been published in collaboration with Kahana but all views and opinions are my own.
#Kahanaexplorer