Post updated: 20th August 2023

I can't express how much Ghana felt like home. As soon as I stepped out of the plane, I felt so much peace and calmness. I was greeted with a warm welcome by the airport staff. Akwaaba they said to me which means welcome in Twi (a Ghanaian local language). My experience in Ghana was a whole vibe and holds a special place in my heart. From the friendly people to the mouthwatering food, the history, culture and art scene, Ghana has so much to offer. I spent a very short amount of time before travelling to Nigeria and it left such a positive mark. Whenever I think of my trip to Ghana, I have nothing but warm memories. In three and a half days we managed to do quite a lot. It helped that we hired a personal driver to take us to tourist attractions outside of Accra.


Some Information About Ghana
Ghana is a country in West Africa, which was known as the Gold Coast before being renamed the Republic of Ghana after the country gained its independence in 1957. Accra, the capital city of Ghana is such a bustling and vibrant city but I would recommend venturing outside of Accra to bask in Ghana's beauty truly.
I was longing to go to Ghana long before the government marked 2019 as the homecoming year of return and It was fitting to pair a trip to Ghana with Nigeria during the Christmas period. The Year of Return, Ghana 2019 is an initiative of the government of Ghana to encourage African diasporans to come to Africa (specifically Ghana). The year 2019 was symbolic as it commemorated 400 years since the first enslaved Africans touched down in Jamestown, in the English colony of Virginia in America.
It is expected that over 150,000 people will be travelling at the end of 2021 and will truly be beyond the return experience to remember after a crazy almost two years of this pandemic. This mini but detailed travel guide will prep you for a trip to Ghana any time of the year or during the Detty December season.


Travelling To Ghana In 2023 – The Entry Requirements
Ghana has two major international airports, Kotoka International Airport and Kumasi International Airport. In general, the preference for most visitors is to fly into Accra via Kotoka International Airport.
Ghana has removed COVID-19 travel restrictions for all arriving passengers in Ghana, however protocols at the airport may be subject to change. Travellers should, therefore, be prepared to provide evidence of COVID-19 vaccination on arrival. Check the latest information on risk from COVID-19 for Ghana on the TravelHealthPro website. If you test positive for COVID-19, you may need to stay where you are in Ghana until you test negative. You may also need to seek treatment there.
Visas
You need a visa to enter Ghana. For a UK passport holder, a single entry visa costs £60 and is valid for up to 3 months. You can visit the Ghana High Commission website to stay up to date and to make an online application. For US passport holders, a single entry visa costs $60. Visit the Ghana Embassy Washington DC website for more info. ECOWAS passport holders (including my fellow Nigerians), can travel to Ghana visa-free for up to 3 months.
Dual Nationality
Ghana recognises dual nationality. To avoid visa fees, Ghanaian-British dual nationals should register with the Interior Ministry in Ghana and get a Dual Nationality Card. Production of this card at the point of entry into Ghana will indicate that a visa is not required.
Passport Validity
Your passport should be valid for a minimum period of 6 months from the date of entry into Ghana.


Yellow Fever Certificate Requirements
You will be expected to present a yellow fever vaccination certificate on arrival in Ghana from all travellers 9 months of age and older.
Things You Need To Know Before You Go To Ghana
Uber and Bolt work in major cities like Accra, Kumasi, Takoradi, and Cape Coast so make sure you download it if you're looking for a convenient way to get around. Although card payments can be used for Uber and Bolt trips, you'll quickly discover that drivers strongly prefer payment in cash.
The risk of contracting malaria (transmitted by mosquitos) in Ghana is high if preventative measures are not taken place. The best way to avoid mosquito bites is to cover up with long sleeves and long trousers, especially after sunset, to apply insect repellent to exposed skin and to sleep under a mosquito net. It is also advisable to take anti-malaria tablets during your stay in Ghana. You should consult your doctor or general practitioner about the right anti-malarial tablets for you.
Cash is king when it comes to shopping in local markets, food stalls and using public transport. If you're like me and don't really like carrying a lot of cash with you, I like to do transfers when making purchases that only accept cash/transfer. A good app money transfer app to download on your phone is Sendwave. It makes it simple to send money from the UK, US, Canada, France, Italy, Spain and Ireland to Ghana at affordable rates. Use my code OQF8X to get a £5.00 credit towards your first transfer.
As English is the official language in Ghana, English-speaking visitors are likely to have no language barrier issues. Although English is widely spoken in Ghana, Ghanaians also speak local languages from their ethnic groups such as Twi, Ewe, Ga and Fante.


How To Stay Connected While In Ghana?
Staying connected during your stay makes it easier to navigate the country. You'll be able to use data to travel around the country, call Ghanaian businesses about enquiries or contact Uber drivers. For sim card registration, you'll need to bring your passport with you as the sim card will be registered under your name and passport details. MTN has the country's best coverage and speed network. Getting a physical SIM card in Ghana can be time-consuming and the process can be tedious. Getting an e-SIM is a much simpler process than going to a store to register for a SIM card. As soon as you land at the airport, you'll be able to connect to the internet while you are travelling around Ghana without being charged roaming fees from your phone company. Use 'TRAVELWITHJOYCE' code and get 5% off your data plan with Ajo.
Where To Stay In Accra?
If you're heading to Accra for the first time, it's important to vet your accommodation before booking and always check reviews. The best areas to stay in Accra are Airport Residential, East Legon, Osu and Cantonments. During our time in Ghana, we stayed at the Best Western Premier Accra Airport Hotel in the Airport Residential area. Although we spent more of our time on long day trips outside of Accra and catching a vibe in Bloom bar, I found that their beds were comfy, the breakfast buffet was scrumptious and also liked the convenience of this hotel being close to the airport and top attractions in Accra.
Restaurants Recommendations In Accra
If you leave Ghana without trying its delicious cuisine then I am side-eyeing you o. When in Ghana, you have gotta try some street food and eat Red Red, Ghana Jollof, fried rice, Shito, Kelewele, and waakye. Chale, these dishes will leave you in a food coma (literally 😂). If you're looking for more traditional Ghanian foods to add to your list to try, check out this A to Z guide of Ghanaian food favourites
Restaurants To Try In Accra:
The Buka Restaurant (££ – £££) – Authentic Ghanaian and Nigerian cuisine located in Osu.
Dimaensa (£ – ££) – A bar, grill and lounge restaurant serving authentic local Ghanaian dishes and is located in Abelemkpe
Coco Lounge (££ – £££) – International, bar and pub food located in Airport City.
Urban Grill (£££) – Seafood restaurant located in Airport City.
Bistro 22 (££ – £££) – International, European, & Vegetarian friendly
Pomona (£££) – Italian restaurant located in Osu.
Breakfast to breakfast (££ – £££) – International, Vegetarian-friendly and vegan options located in Osu.
La Palm Royal Beach Hotel (££) – A choice of 7 restaurants and bars, serving local and international eats. La Palm Royal Beach Hotel, located in Labadi beach also has a popular Sunday buffet.
Frankie's (£ – ££)– A Ghanian franchise restaurant serving Ghanian classics
Papaye (£) – A Ghanaian fast-food chain if you're looking for quick bites.
If you want to bring a taste of Ghana to your kitchen, try Chef Dede's delicious Kontomire stew recipe.
Nightlife, Events And Festivals
You can't come to Accra and not experience the nightlife and festivities during December. Here are some clubs and bars I would recommend in Accra.
Top Clubs In Accra, Ghana
Twist
Ace Tantra
Carbon Club
Sandbox Beach Club (Labadi Beach)
Polo Beach Club
Plot 7


Top Bars To Visit In Accra, Ghana
SkyBar 25
Bloom Bar
LevelUp Lounge
FrrontBack
Luna Bar
Area Bar
The Alley Bar
Events and Festivals
There's always something to do in Ghana, whether it's an all-white party or a cultural festival, Ghana is a vibe and it is a good idea to plan your trip around an event or festival you'll be interested in attending! To keep up to date with Accra's events all year round, check out Accra events for the most reliable event page. Check out Akwaaba Group and Eventbrite for Ghana events in December. With annual festivals like the AfroXmas masquerade festival in Tema and AfroFuture (Previously known as Afrochella) in Accra making an annual comeback, Ghana is the place to be especially in December!


Top Things To Do In Ghana
There's more to Ghana than Accra. I would recommend venturing out of Accra and exploring other regions. We hired a driver to do day trips. If you like the convenience of an organised tour, check out group tours on GetYourGuide below or book private tours with curated experiences with Sorted Chale and CY Travel Consult (let them know Diy With Joy sent you to them).
Top Things To Do In Accra
The capital city of Ghana where you'll catch all the enjoyment, history and vibes.
1. Black Star Square
Did you know in 1957, Ghana was the first sub-Saharan nation to gain its independence? The Black Star Square, also known as Independence Square is a symbol of independence and you can actually climb up to the top and get city views of Accra. You'll be able to spot the Accra Sports Stadium and the Kwame Nkrumah Memorial Park. I would recommend doing a guided city tour with a local tour guide as you'll really get to learn about Ghana's rich culture and history.
2. Visit the Markets
Makola Market is Accra's largest open-air market, where you can pretty much find anything. I would recommend going with a local so they can help you negotiate reasonable prices for items. If you make your way to Osu, stop by Oxford Street. With a lot of bars, restaurants, and stalls to shop for beautiful kente prints and other souvenirs, it's a lively street with incredible energy. The evening I visited, there was music blasting and people were dancing and having fun.
3. Visit Accra Art Center and Kwame Nkrumah Memorial Park
The Accra regional centre for culture, "The Arts Center", is better known simply as the National Center for Culture in Accra, Ghana. It is situated right next to the Kwame Nkrumah Memorial Park, where the Kwame Nkrumah Museum is. The Kwame Nkrumah Memorial park holds significant importance because it is the final resting place of Ghana's first President.
Did you Ghana was the first sub-Saharan country to gain independence? Ghana's precedent in 1957 inspired other countries to seek liberation and 17 African countries gained independence in 1960. Ghana's first President, Osagyefo Dr Kwame Nkrumah led the Gold Coast to independence from British colonial rule.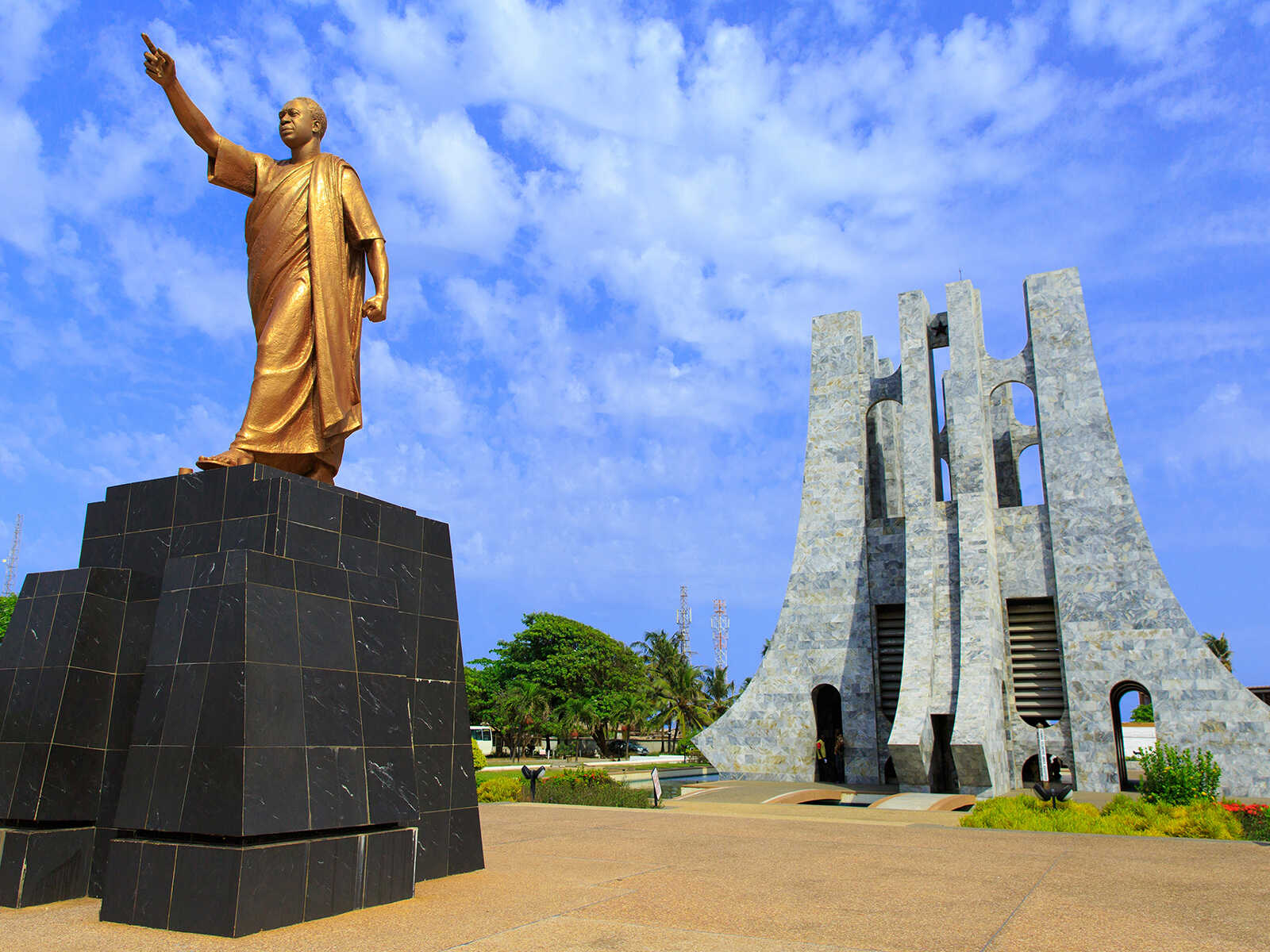 4. Jamestown
Jamestown is the oldest district in Accra and the best place to experience remnants of colonial rule, fishing, Ghanaian music, dance, art and historic traditions of birth celebrations and festivals. Jamestown is primarily a fishing community and is inhabited by the Ga people of Ghana.
5. Osu Castle
In case you don't have the time to take the drive to Cape Coast where a lot of the Castles are, visit Osu Castle which is located in Osu, Accra.
View this post on Instagram
6. Legon Botanical Gardens
The Legon Botanical Gardens is located in the heart of Accra in the University of Ghana, It's a beautiful, dynamic outdoor play space for all ages, especially kids with activities including a high ropes course, children's playground, canoeing, canopy Walk ziplining and bird watching.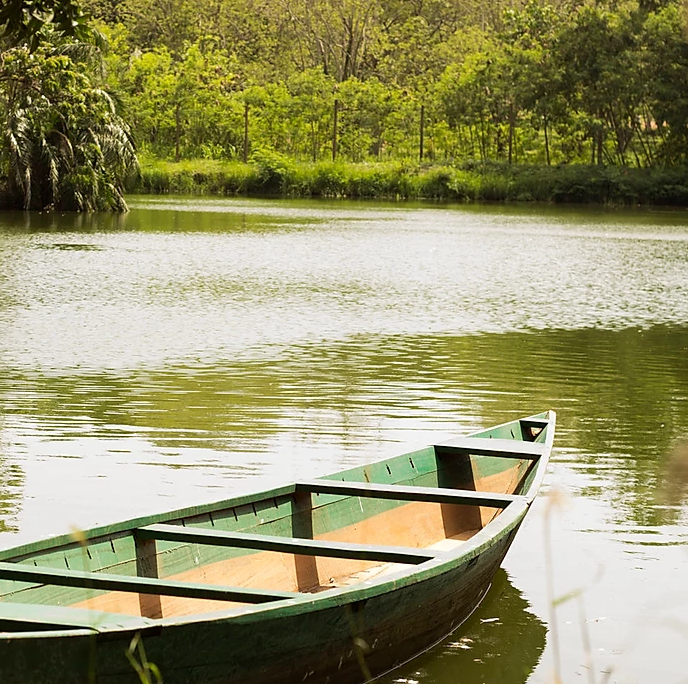 7. Explore The Many Beaches In Accra
One thing you don't want to miss when in Accra is to visit a beach. Check out Coco Beach, Bojo Beach and Labadi Beach which have plenty of activities such as jet skiing and horseback riding along the beach If you want a change of scenery, book a beach resort with scenic views of the Atlantic ocean. If you're willing to venture out there are some more beautiful beaches in Greater Accra. Kokrobite beach is also another popular beach destination in Ghana located a few kilometres outside Accra. Just an hour and a half drive from Accra, experience a day trip at Aqua Safari Resort. which has an abundance of activities you can do such as jet skiing, bonfire night, horse riding, canoeing, flyboarding and more.


8. Shai Hills Resource Reserve
Get away from the city and experience some green spaces by hiking the Shai hills, located in the Shai Osudoku District in Greater Accra. Ajala Travel Tours offers tours to hidden gems like the Shai Hills.
View this post on Instagram
Top Things To Do In Central Region
One of Ghana's sixteen administrative regions is the Central Region. Ashanti and Eastern regions border it to the north, the Western region to the west, the Greater Accra region to the east, and to the south by the Gulf of Guinea.
9. Experience Nature At Kakum National Park
Kakum National Park is a must-visit for nature lovers, hikers and adventurous people! This national park is about 4 hour's drive from the capital of Ghana, Accra and makes a great day trip combined with other activities such as a visit to Elimina castle on the Cape coast. The most popular activity to do here is the canopy walkway, suspended 30 meters above the ground. Besides the canopy walk, you can go birdwatching to see over 300 species of birds, hike while appreciating nature's tranquillity, camp and climb the tree house.
View this post on Instagram
Some tips to help prepare for your trip here:
Wear comfortable shoes preferably trainers. You have to walk through a forest trail before getting to the start of the canopy.
Bring a bottle of water and stay hydrated as it does get really hot. There is a shop and restaurant on site to buy water too.
It's best not to carry any heavy items in your hands since you will be needing your hands to hold the ropes on both sides as you walk along. Bring a small backpack or side bag to put your belongings in because if your camera just drops in the swamp or forest, you are not seeing it ever again.
Here are the updated fees for 2023 at Kakum national park:
10. Learn About The History Of The Transatlantic Slave Trade at Cape Coast Castle & Elmina Castle
When visiting the Cape Coast, I would recommend you take a tour of Cape Coast Castle and Elmina Castle, both of which played significant roles in the Transatlantic Slave Trade. There is a 20-minute drive between Cape Coast Castle and Elmina Castle, so if time permits, visit both. The first slave shipment left Ghana's coast for the Americas over 400 years ago. The Portuguese, British, Dutch, French, Germans, Danes and Swedes came this way to colonise with each of them building their own fort/castle in Ghana.
View this post on Instagram
At Cape Coast Castle, you will be taken on a guided tour of this castle to explore its dungeons that held enslaved Africans up to 3 months prior to transfer across the Atlantic to the new world. From dark underground dungeons to the "door of no return" observe and have a feel of the conditions the captives went through in this bastion.


We limited time, we were only able to visit Elmina castle which was an overwhelming experience. To hear the words of the guide narrate the horrific events of slavery and what my African ancestors went through was truly indescribable. But to give you a few words it was sickening, horrific and inhumane. You can't leave this place without feeling emotional. It shouldn't really be called a 'castle'. It's a dungeon of hell for unspeakable acts that I hope never repeat in our lifetime.
Our guide locked us in one of the condemned cells for African slaves to try to even imagine an inch of what they went through. The room was small, dark, with one little hole for ventilation, really hot, murky and smelt of urine. Now imagine being trapped with no food or water until you die. This was a nauseating feeling to hear some of what our ancestors went through.
If you come to Ghana, I would highly recommend everyone to come here and learn.
The castle shouldn't really be seen as a tourist site but rather a historical site and an opportunity to connect with our ancestors and learn the true dark history. Knowledge is power, our history matters, and our story matters!


Things to note before you go to Elmina Castle:
It's about a 2-2.5 hour drive from the capital city of Accra. I recommend leaving early because of the traffic.
Four buses a day head to Cape Coast from Accra's main STC station on the Ring Road, costing around 10 GHc.
Entry fee for Elmina Castle (for students) = 30 Ghc For adults = 40 Ghc (£5.30) The cost includes a guided tour of the dungeon.
If you're limited with time & can't get to Cape Coast, visit Osu castle in Accra for slave history.
Top Things To Do In Eastern Region
The Eastern Region is located in south Ghana and is one of the sixteen administrative regions of Ghana. The Eastern region is bordered to the east by Lake Volta, to the north by Bono East Region and Ashanti region, to the west by Ashanti region, and to the south by Central region and Greater Accra Region.
11. Boti Falls
Boti falls is a twin waterfall located in the eastern region of Ghana. It's about 2.5 hour's drive (depending on traffic) from Accra. This makes another great day trip from Accra and I would recommend making a stop at Aburi Botanical Gardens too. I had such a fun day with the girls and Michael. You can catch the rest of my highlights in my stories.
There are actually two falls at Boti: The upper falls and the lower falls. At the lower falls, the locals describe the twin waterfalls as male and female. Can you guess which one of the waterfalls is male and which one is female?


According to the local folks, when the two merge during raining season, a rainbow is formed. It is usually said that these rivers are mating when this happens. Can you guess which one is the male and which one is the female? Walk 250 steps to see Boti falls drop from a 33 m (108 ft) high cliff into a natural swimming pool.
At Boti falls you can:
Take a short calming boat trip around Boti falls for 5 Ghanaian Cedis.
Experience nature and hike to the umbrella rock. It's 45 minutes each way. It's not the hardest hike I've ever done but it was hot and I was using my hands and feet to rock climb. It's a guided hike so the guide is there to guide you safely through the forest. There's an interesting rock formation where you can see incredible views.
During the hike, stop by a rare three-headed palm tree.
12. Abrui Botanical Gardens
The Aburi Botanical Gardens are located in Aburi in the Eastern region of Ghana. The garden occupies an area of 64.8 hectares. Nature lovers will appreciate the abundance of bird and butterfly species found here. For picnic enthusiasts, the garden offers a serene atmosphere.
Other Regions To Visit
Western Region
The Western Region is located in south Ghana, spreads from the Ivory Coast in the west to the Central region in the east, includes the capital and large twin city of Sekondi-Takoradi on the coast, coastal Axim, and a hilly inland area including Elubo. The top attractions to explore in this region are Busua Beach, Bia National Park, Cape Three Points, Fort Metal Cross, Akatekyi Crocodile Pond and Nzulezu.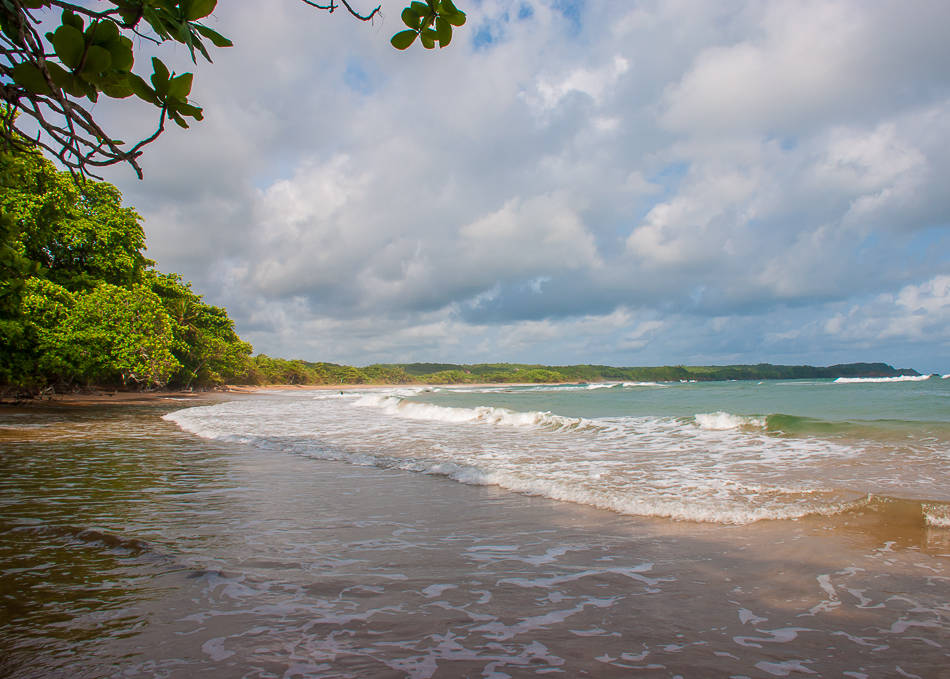 Northern Region
The Northern Region is one of the sixteen regions of Ghana. This region covers an area of 70,384 square kilometres or 31 per cent of Ghana's area, and it was the largest of the sixteen regions until December 2018 when the Savannah Region and North East Region were created from it. In this region, you can explore the capital region of Tamale, do a safari at the Mole national park and check out the historically famous Larabanga mosque.
On my next visit to Ghana, I would love to experience the North and Western region. Is Ghana on your bucket list to visit? Share where you would love to go in Ghana in the comments!
Pin for later!